What do you look for when buying a handbag as a lady? Well, handbags are major accessories for women. They are made in different designs, sizes, colors and most importantly materials.
Apart from checking the design, size and probably color of the bag, the major feature that the majority of women look for when buying a handbag is the material.
What are the common materials for ladies' handbags? In this article, we discuss the most common materials used to make handbags and why each is the best on its own.
Leather for Handbag
Leather is top best material used to make ladies' handbags. Leather is extracted from the hide of skinned animals which undergoes a tanning process. For this, it is also expensive since leather materials are rare to find since animal cruelty is prohibited.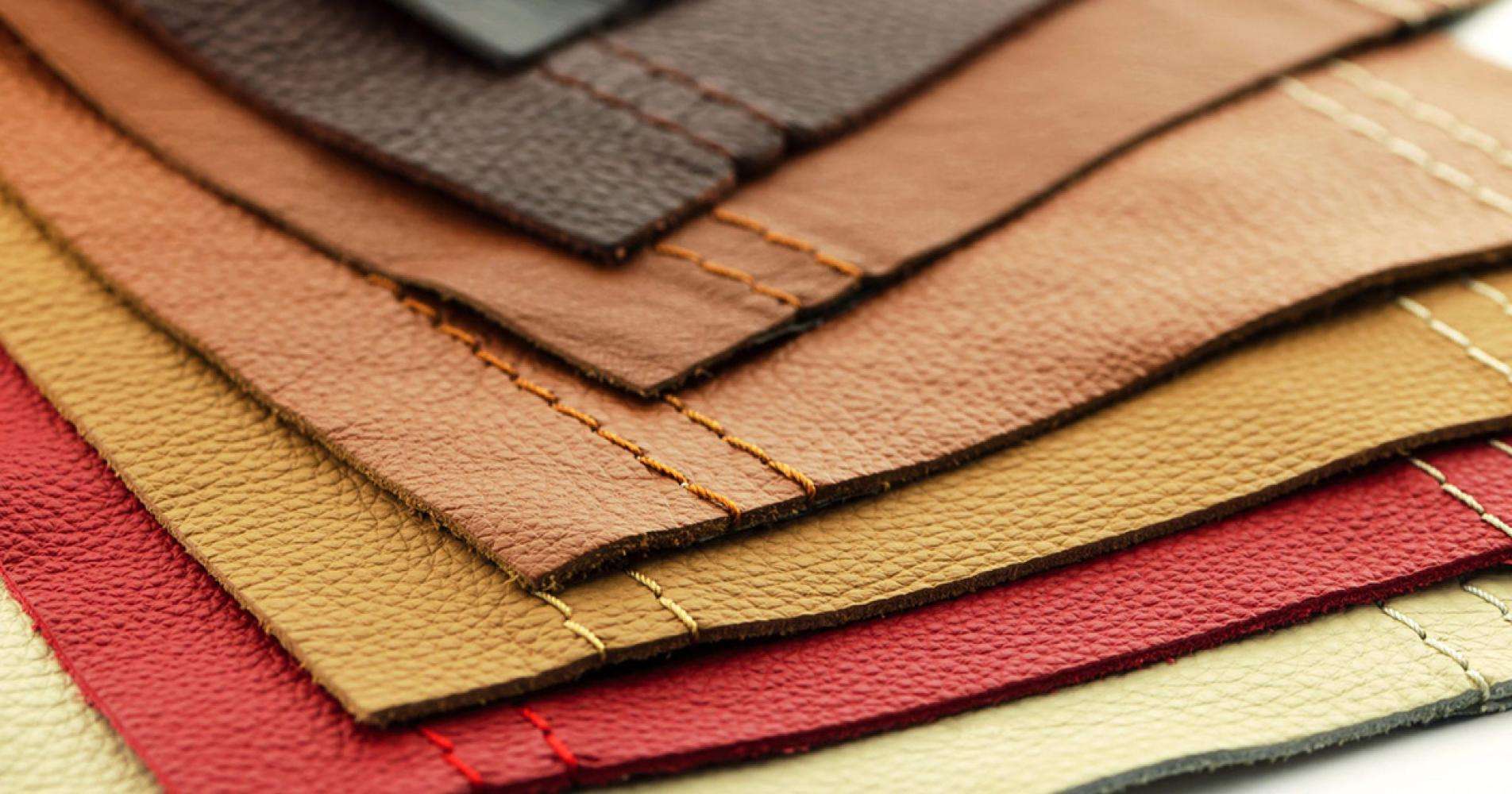 Pros of leather
Are sturdy
As long as you take good care of your leather handbag, rest assured that it will last you forever. The materials are extracted from animals; which means that, the materials are natural and will last.
Are easy to style and luxurious
Leather handbags can easily match any outfit. The natural texture of leather and the fact that most leather handbags are made in neutral colors ensures you can rock your bag with different outfits and colors of outfits. Leather handbags are timeless and they add a touch of luxurious look to your entire outfit
Comfortable to your skin.
The natural texture of the leather ensures your comfort when carrying it next to the skin. Hence, you don't need to worry about feeling any irritation to your skin when carrying your leather handbag.
Cons of leather
Real leather handbags are quite expensive and may not be affordable to most people.
Nylon for Handbag
If you are looking for cheaper yet sophisticated material, then a nylon-made handbag is the way to go. The bags are usually made from thermoplastic silky polymer materials.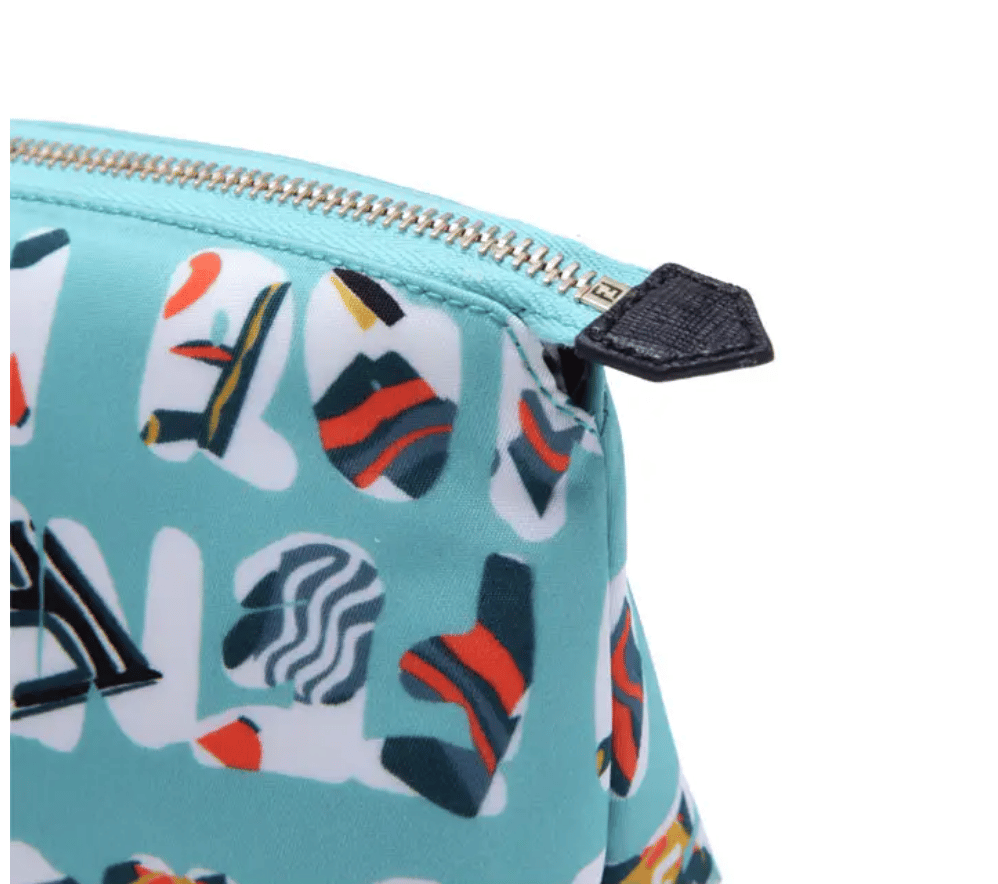 Pros of nylon Durable
Durable
Nylon handbags are carefully treated to ensure they are resistant to tear and wear. The slippery nature of nylon materials ensures it is resistant to abrasive materials one of the reasons it is common to make handbags and other outdoor bags like backpacks.
Waterproof
We can say that nylon is a manufactured material. Thus, you can carry your nylon handbag in rain without worrying about your essentials coming to contact with any wetness.
Washable
You can easily maintain your nylon handbag by cleaning it in a washing machine.
Cons
A small tear on a nylon bag will lender to damage to the entire bag.
Canvas for Handbag
Canvas materials are common for making shopping bags, or in making of backpacks. However, note that there are also handbags made with canvas materials worth checking out.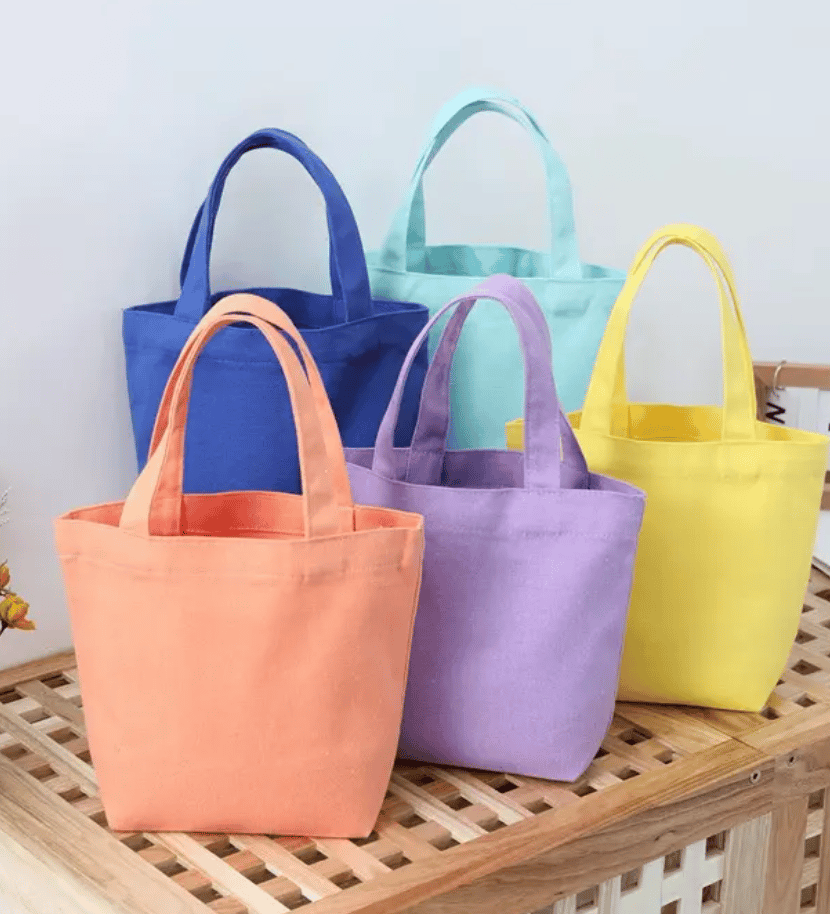 Pros of canvas
Sturdy
Canvas handbags are sturdy and strong to withstand weights. So, if you are looking for a handbag to carry your essentials when going out, canvas handbags will serve the purpose.
Flexible
The canvas handbags are made to adapt to the shape of the items you carry to ensure the bag still has that sleek look regardless of what you carry with it.
Environmental friendly
Unlike other materials like leather, the canvas is manufactured. Hence, it does not involve any cruelty or environmental damage.
Lightweight
Canvas is only made of heavy woven cotton materials. So, the material is also quite light in weight.
Cons
Easily catch filth
One drawback of canvas handbags is the fact that they can easily catch filth if not well taken care of. Also, canvas handbag is highly prone to building moulds.
PU leather for Handbag
This is a form of leather material although it is manufactured. What differentiates PU leather from genuine leather is that PU leather is not as durable as real leather materials.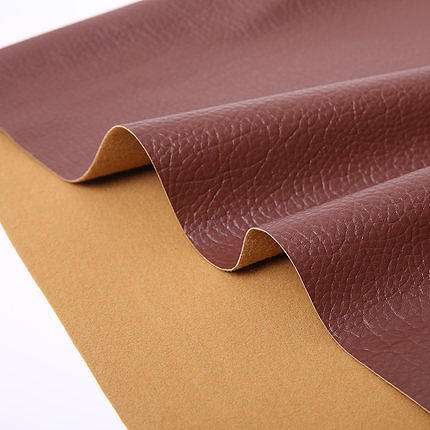 Pros
Resistant to scratches and stains
The materials are well-treated to secure them from stains and scratches.
Affordable
If you are looking for a handbag that looks and feels like leather at an affordable rate, then you need to checkout PU leather-made handbags. They are more affordable compared to genuine leather.
Durable
One, PU leather is easy to clean since you just need to wipe it with damp clothes and you will be good to go.
Cons
Bad aging
One notable con about PU leather is how it ages. Unlike genuine leather; which will still hold its quality even after aging, PU leather on the other hand tends to crack when aging.
Cotton for Handbag
Cotton handbags are made with natural fibres extracted from cotton plants. They are quite common as they are made of natural materials, and are easy to maintain as well. You can get cotton-made handbags in different colors, designs, prints and even sizes.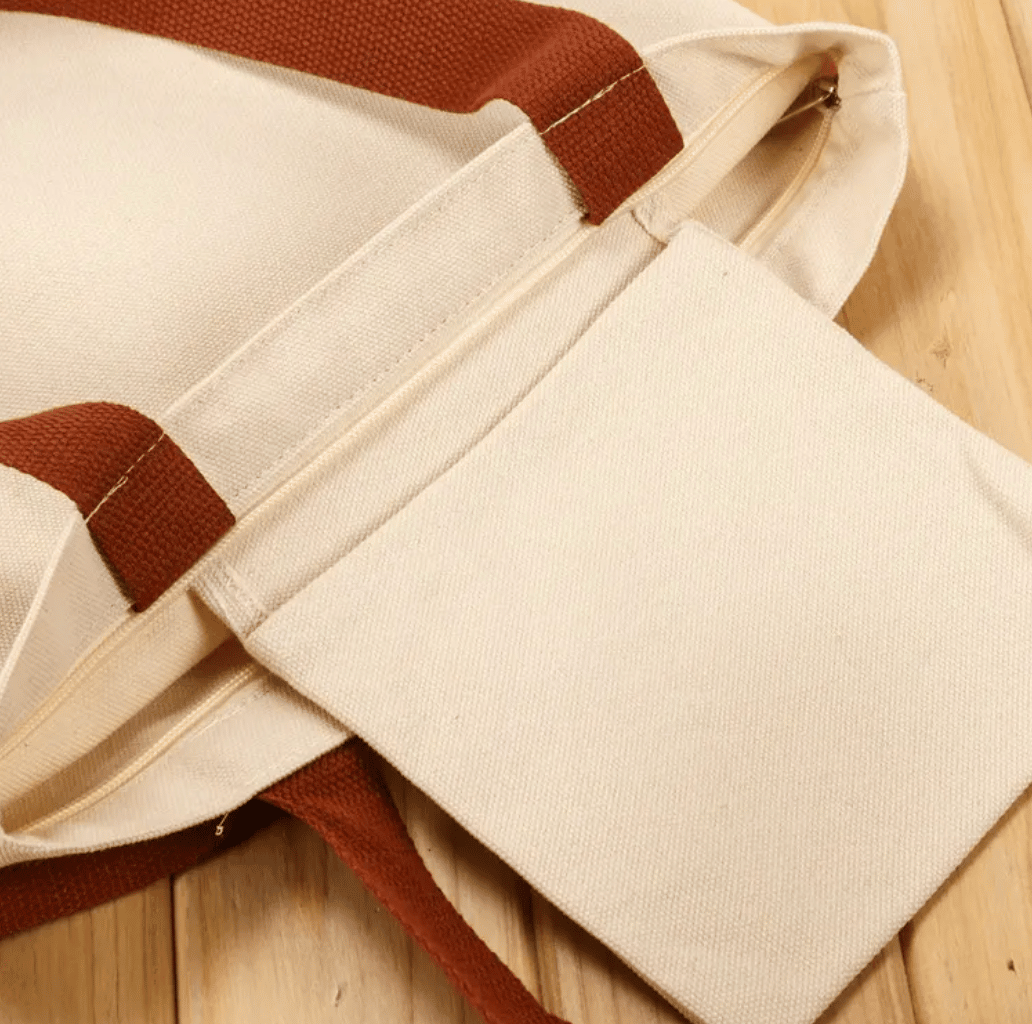 Pros of cotton
Easy to clean
Cotton handbags are the easiest handbags to clean. They are made with fabric materials, so you clean them like normal clothes.
Readily available
Unlike other materials made handbags like leather, cotton handbags are quite easy to find in the market.
Affordable
If you need a cute summer handbag without spending a lot of money, go for cotton handbags as they are super affordable.
Cons
Not waterproof
Cotton handbags are not waterproof so they are not ideal for rainy seasons.
PVC materials for Handbag
Also referred to as polyvinyl chloride materials, these are extra hard plastic materials extracted from the vinyl chloride gas. These types of bag materials are quite classy and are made with both clear and solid designs.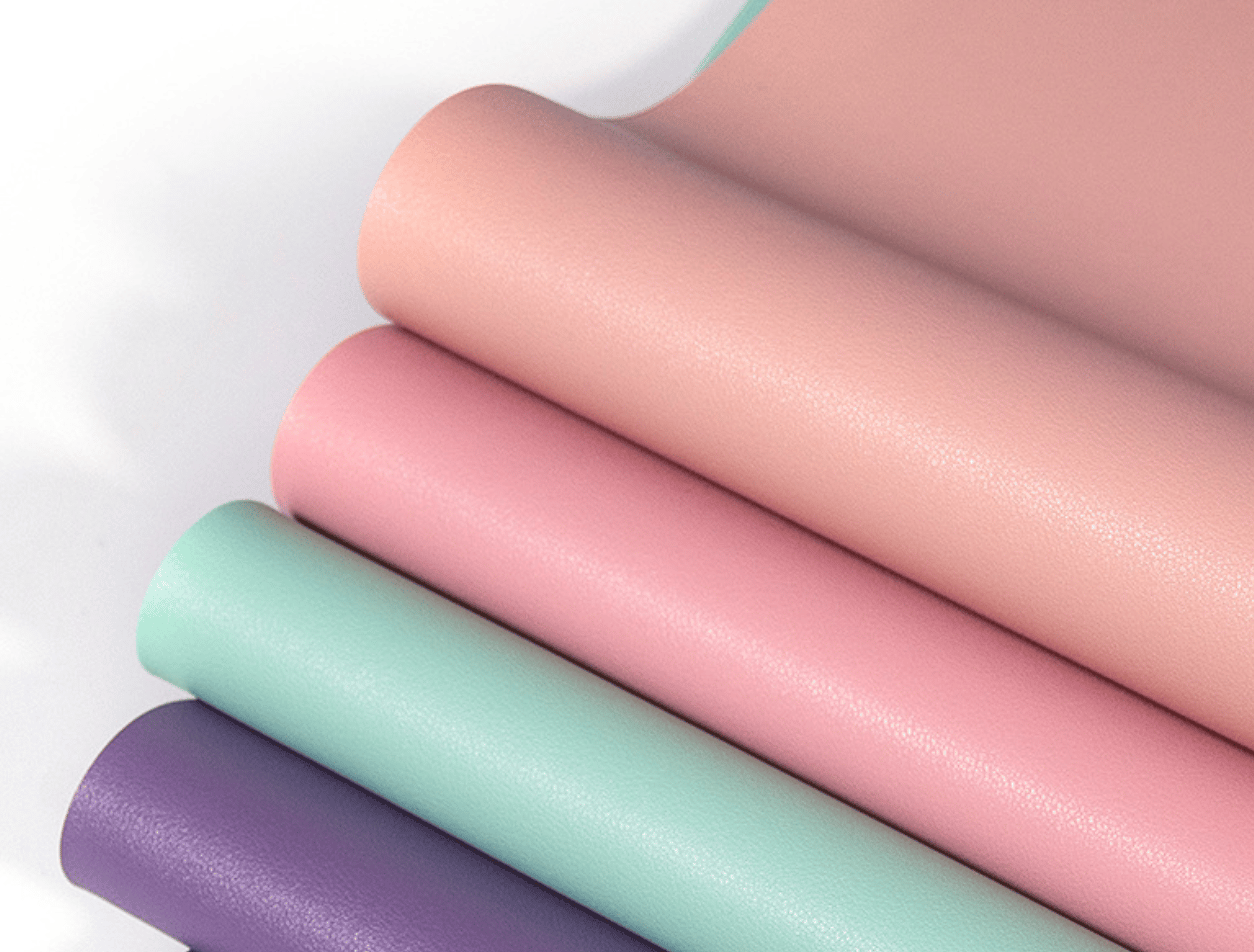 Pros of PVC materials
Beautiful and stylish
PVC is one of the most stylish and classy materials for making handbags. It is highly used by major bag brands like Chanel in creating designer handbags. The material is rich in color and can be customized in varying colors as well.
Light in weight
PVC bags are comfortable to carry for long since the materials are quite light in weight.
Cons
The lightweight design plus the tensile strength of the material makes it quite weak. So, it is not recommendable to carry heavy weights.
It is made of chemicals, which may emit harmful gases into the environment.
Non-woven fabric for Handbag
Non-woven materials are made from polypropylene cloth which takes lesser time and labor to make compared to woven materials. These bags are common as they are cheap and in plenty.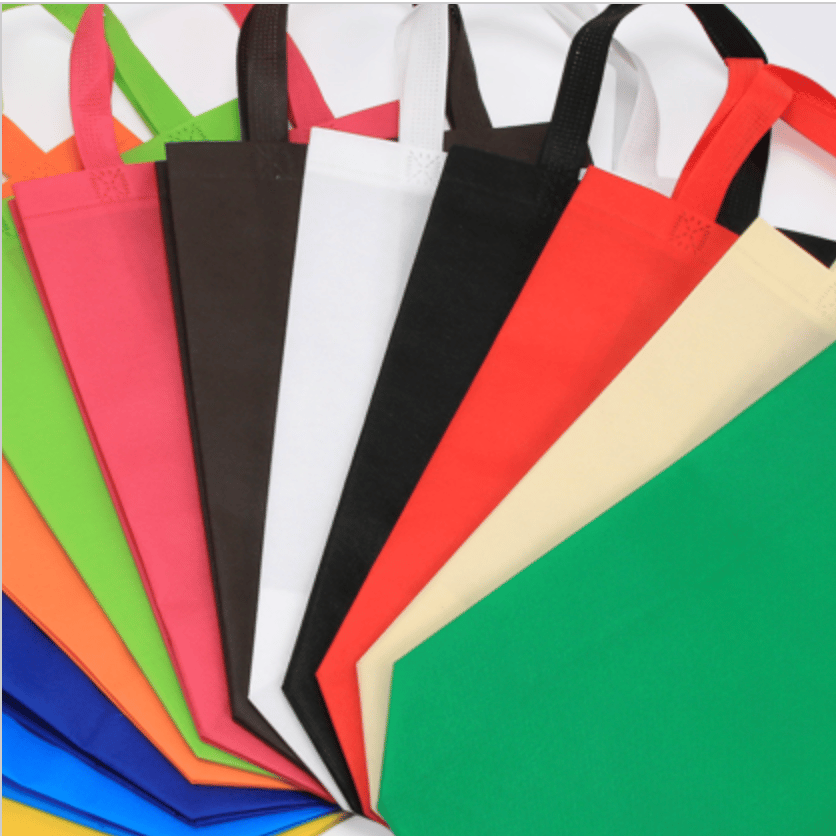 Pros
Affordable
The handbags made with non-woven materials are quite competitive in price.
Easy to carry
The non-woven materials are light in weight, so the handbag is comfortable to carry around.
Waterproof
Another pro of having non-woven handbags is the fact that they are liquid-repellent. So, be sure the handbag will secure your items from moisture contact.
Cons
Although you can wash the non-woven handbags, they need special cleaning method so you don't split the threads when cleaning.
Conclusion
These are the common materials used to make handbags. The choice depends on your preference, budget, purpose, and season. If you are looking for a handbag material that will last you for a long time, then leather, PU leather and nylon handbags are the best choices.
If you need a handbag material for outdoor, canvas and nylons are great choices. For seasonal use like summer and spring, non-woven and cotton bags are excellent.